In-Person Classes
Theater classes for Fall 2020 are being offered in-person. Extra measures will be taken to follow Covid-19 guidelines for group activities and use of classroom materials. If changing recommendations prevent us from holding in-person classes, we will continue our classes virtually as scheduled.
---
Get into the act! The Schauer School of the Arts offers classes for youth in a variety of disciplines, including improvisation, theater basics, dance for actors, and audition technique. Through camps, workshops, classes, and performances, we frequently partner with other performing arts groups such as Missoula Children's Theatre and First Stage Children's Theater.
The School of the Arts produces an annual Schauer Rising Stars Production. Students ages 7 to 18 audition to become a member of the cast or crew and have their talents showcased as part of our Schooltime Matinee and Family Series.
Current Classes
Theater Workshop Series | On the Spot Improv
Tuesday Jan 12 2021 – Feb 2 2021 | 6:00 PM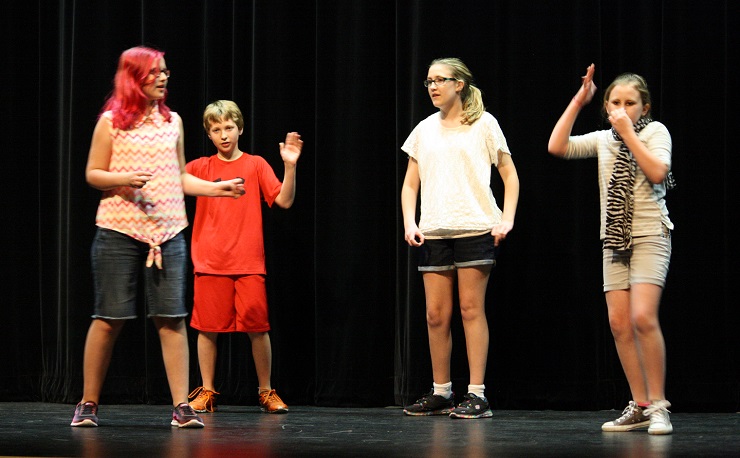 Theater Workshop Series | Storybook Players
Tuesday Jan 12 2021 – Feb 2 2021 | 4:30 PM