2nd Annual "Virtual" Schauer Center Peeps Contest 2021!
Show people your creativity from home!
Our second annual Peeps Diorama Contest will be a Virtual contest again this year. Families and individuals can work together on creating their diorama and submit it from home. Show off your wit and creativity!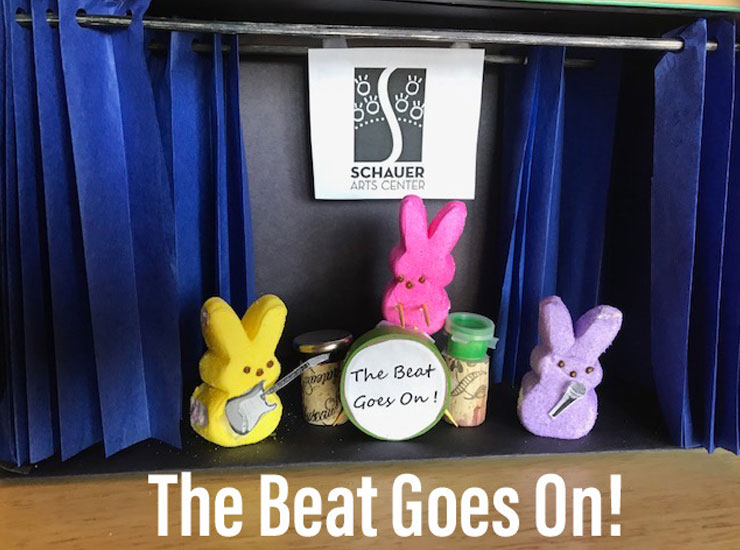 Who can enter?

All ages—adults, teens, tweens, and children
What's the theme?

Your display can have any theme. Entries must be "family-friendly" (suitable for all audiences). The Schauer Center reserves the right to disqualify any entry due to questionable content.
What are the rules?
Diorama parts should all fit inside a space 15" x 12" x 12" or smaller.
Construction/Scene must be contained within the box space.
Final Pieces must have a floor and 3–4 walls. Ceiling is optional.
All characters in your scene should be made using Peeps®
One entry per person or team
How do I enter?
Email your photos to julie@schauercenter.org

Remember to give your diorama a title.

Tell us your name. If submitting as a team, include all team members' names.
When is the deadline?

E-mail your photos by Sunday, March 28 at 4:00 pm.
Will there still be voting?

Yes! A photo album of all entries will be posted on Facebook on Monday, March 29. The photo that receives the most "likes" by 5:00 pm on Thursday, April 1 will be this year's winner.
How will winners be announced?

The winner will be posted on social media on Friday, April 2 and will receive a "PEEPS®" Goody Bag!