PEEPS® Diorama Contest
All Ages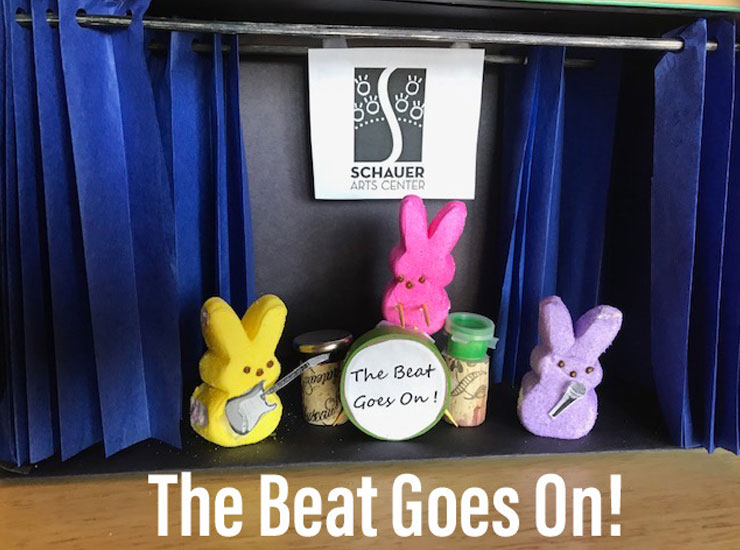 We are turning our lobby into a festive PEEPS® extravaganza, and we want you to be a part of the fun!
2023 Theme: Peeps® on the Big Screen
Your PEEPS® diorama should be modeled after an iconic scene from movies or TV. Remember, all people and animals in the scene should be depicted with PEEPS®!
The public will be asked to vote on their favorite based on the following combination of factors: use of theme, quality of construction, cleverness, and WOW factor!
Prizes:
First Place: $75 Schauer Arts Center Gift Certificate
Second Place: $50 Schauer Arts Center Gift Certificate
Third Place: $25 Schauer Arts Center Gift Certificate
Participants must provide their own box (15"×12"×12" or smaller).
Dioramas may be dropped off at our front office from March 13–March 20 during regular box office hours.
Completed dioramas will be displayed in our Lower Lobby from March 21–April 2.
Winners will be announced on Monday, April 3.
Contest limited to 25 entries. First dropped off, first served.